Hybridz:
I'm proud to announce my strong relationship with Performance Auto & Sound Magazine has allowed me to work out a deal where www.TeamHybrid.com is advertised onwww.pasnation.pasmag.com 24/7 and visited by people all over the world. With our solid resume, place in import history and legendary status, it allows me to continue to lead by example, innovate, to be "first" to set the standard esp. in setting ourselves apart from all the other teams out there and work with some of the best import industry partners.
Our Team Hybrid banner for www.TeamHybrid.com will be part of their on going advertising rotation.


Here is a screen print of our banner on www.pasnation.pasmag.com opening page.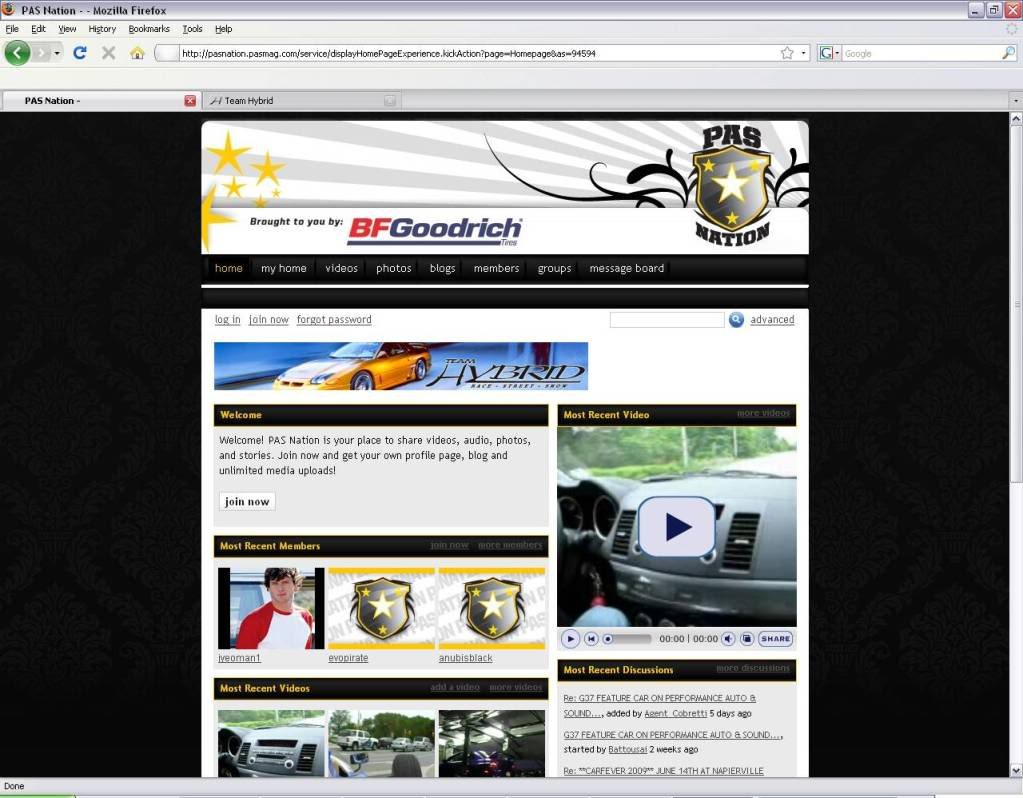 ps. I'm sure BFGoodrich will be happy to hear and see we are all part of the same team.
Hybrid luv,
James Lin