Congratulations to LV Chapter, Terrance "Keoni" Vierne's Sunset Orange-Turbo Charged-Voltex WideBody EVO IX for making a 5 page full feature in Fast Fours Magazine (Australia) September 2011 Issue, pgs 058-062.
Keoni said, "With the help of James Lin of Team Hybrid and Evasive Motorsports I was able to get the front and rear fenders and the side skirts to finish the kit off."
Fast Four said, "He didn't skimp where tires are concerned either, with the wide 18×9.5" Volk Racing CE28N "Time Attack" wheels matted to 245/40/18 sized BFGoodrich KDW II Tires. The aggressive tread pattern evacuates what little rain falls on the roads in Las Vegas, while the sticky compound does an excellent job of harnessing the power the EVO produces."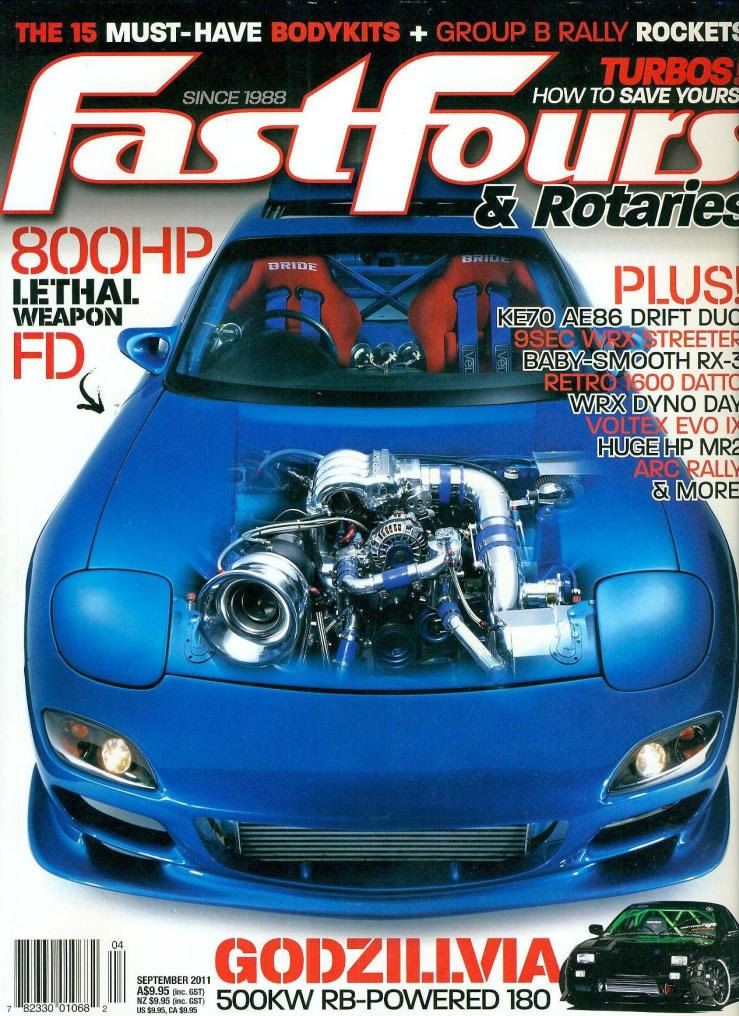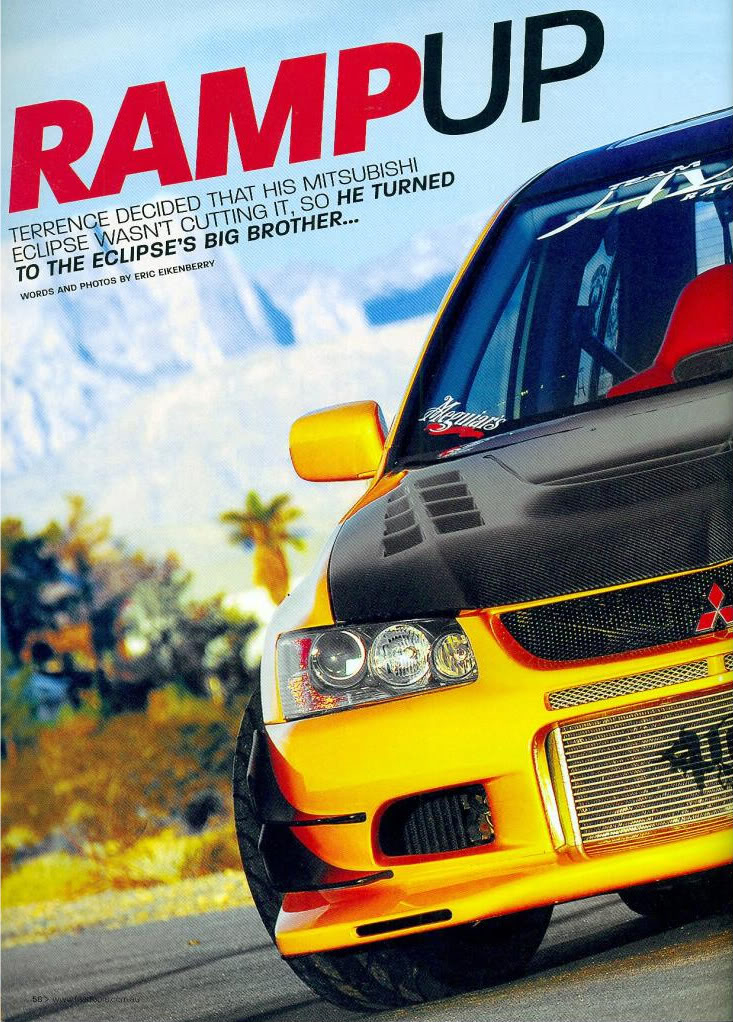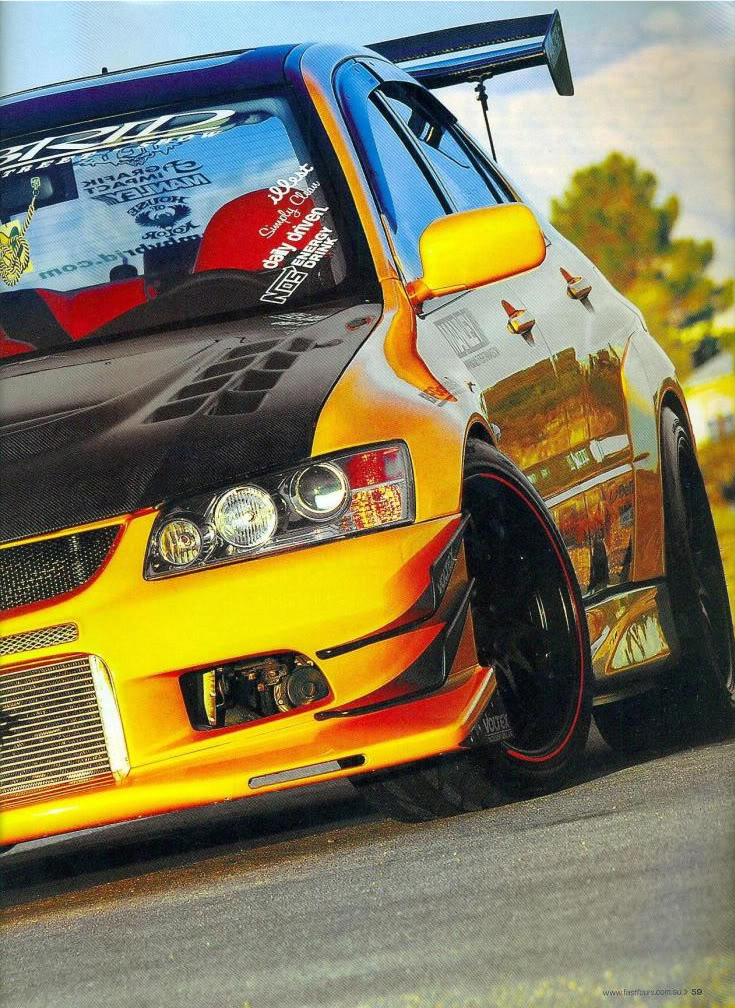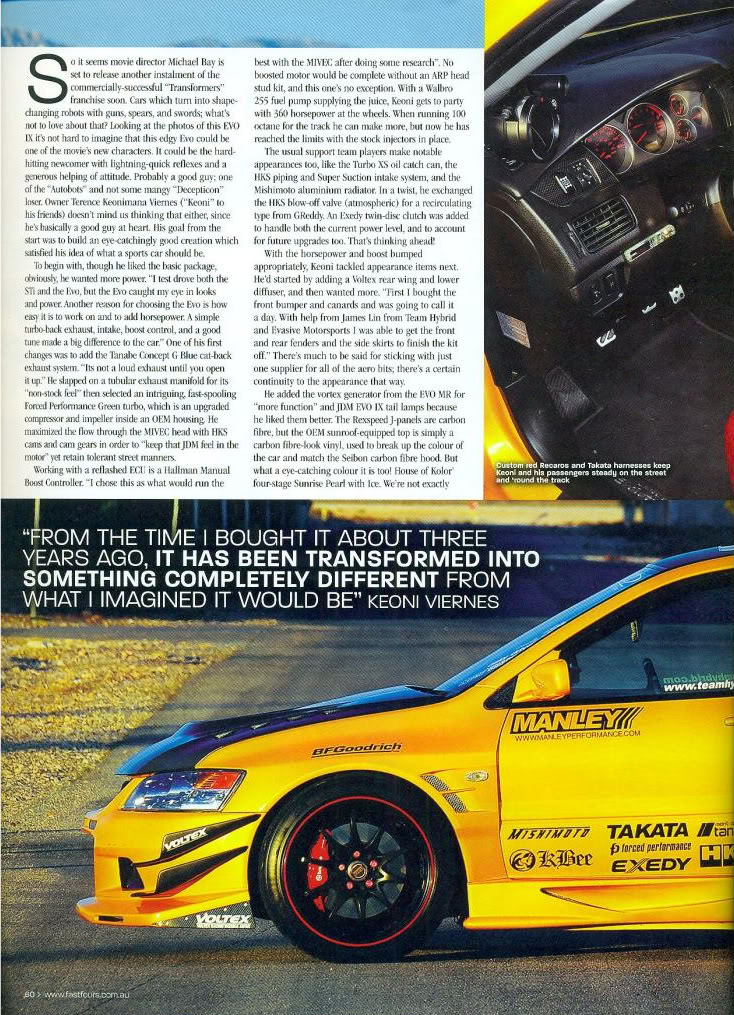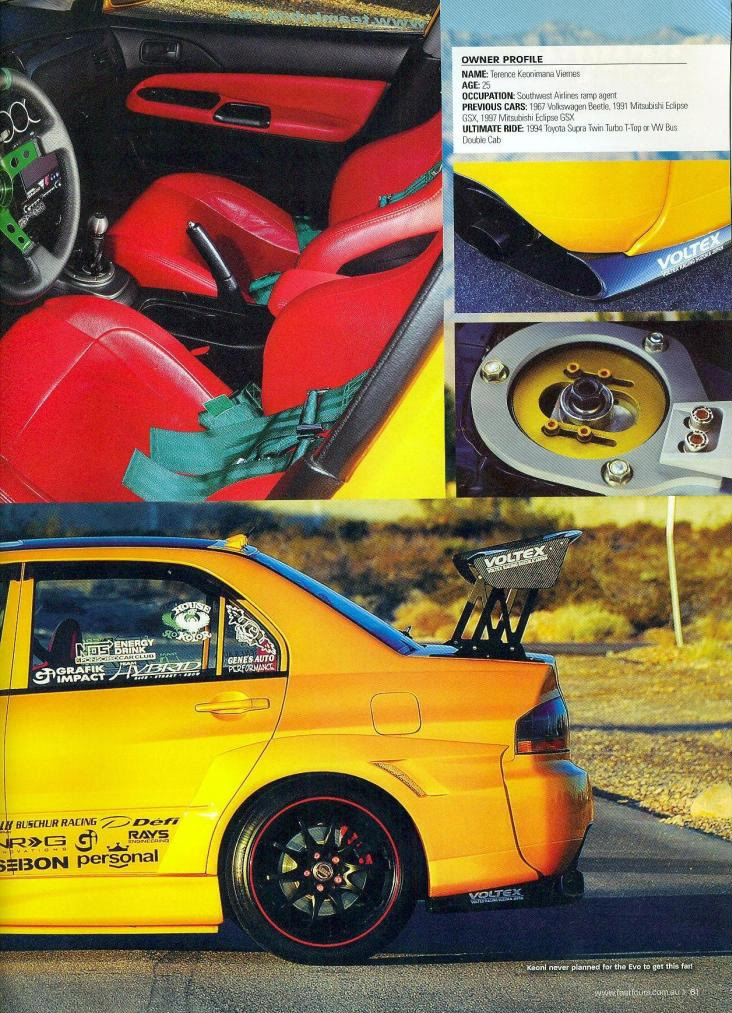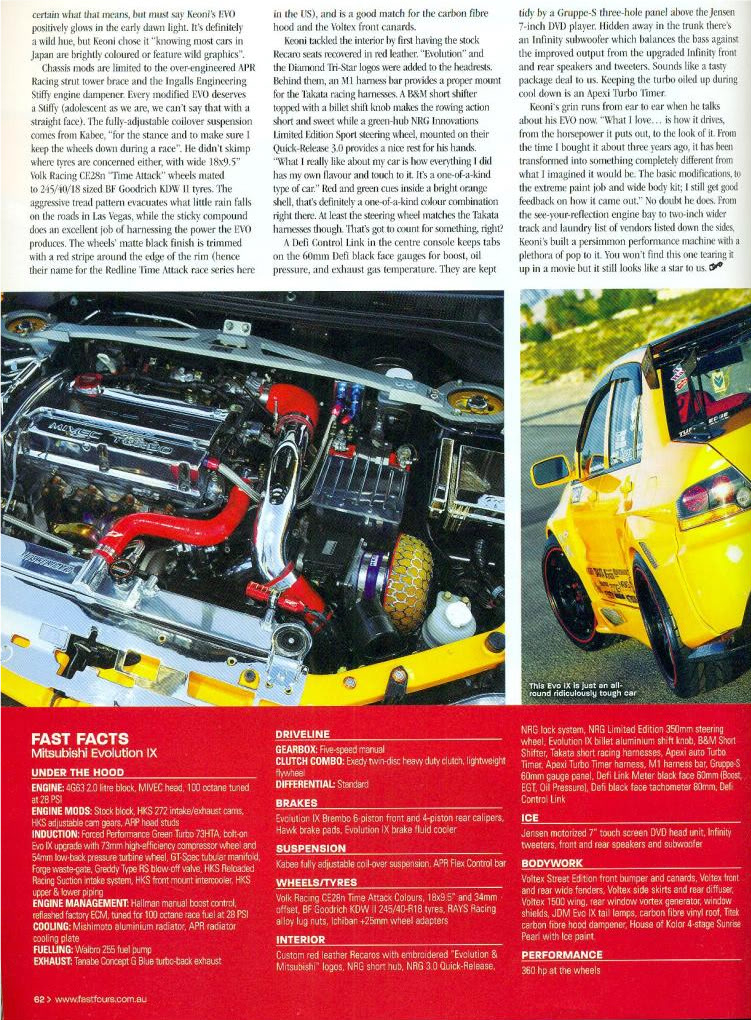 Magazine & online scoreboard as of 09/16/11:
2 published Cover article
4 published feature articles
2 published feature international article, 8 online features
6 event coverages
3 flyers
2 national ad and 1 TV Show.
The onslaught of Team Hybrid cars, the Team and Hybrid Hunnyz in major international and domestic magazines is here!
Hybrid Goal: 4 Months Straight in the 4th Qtr. of 2011:
September 2011 "International" Magazine: Published, check and done!
October 2011 "Domestic" Magazine: Published, check and done!
November 2011?
December 2011?