Team Hybrid is on FIRE right now! We hit up the AMSOIL Racewars event in Las Vegas
and came away with 7 trophies!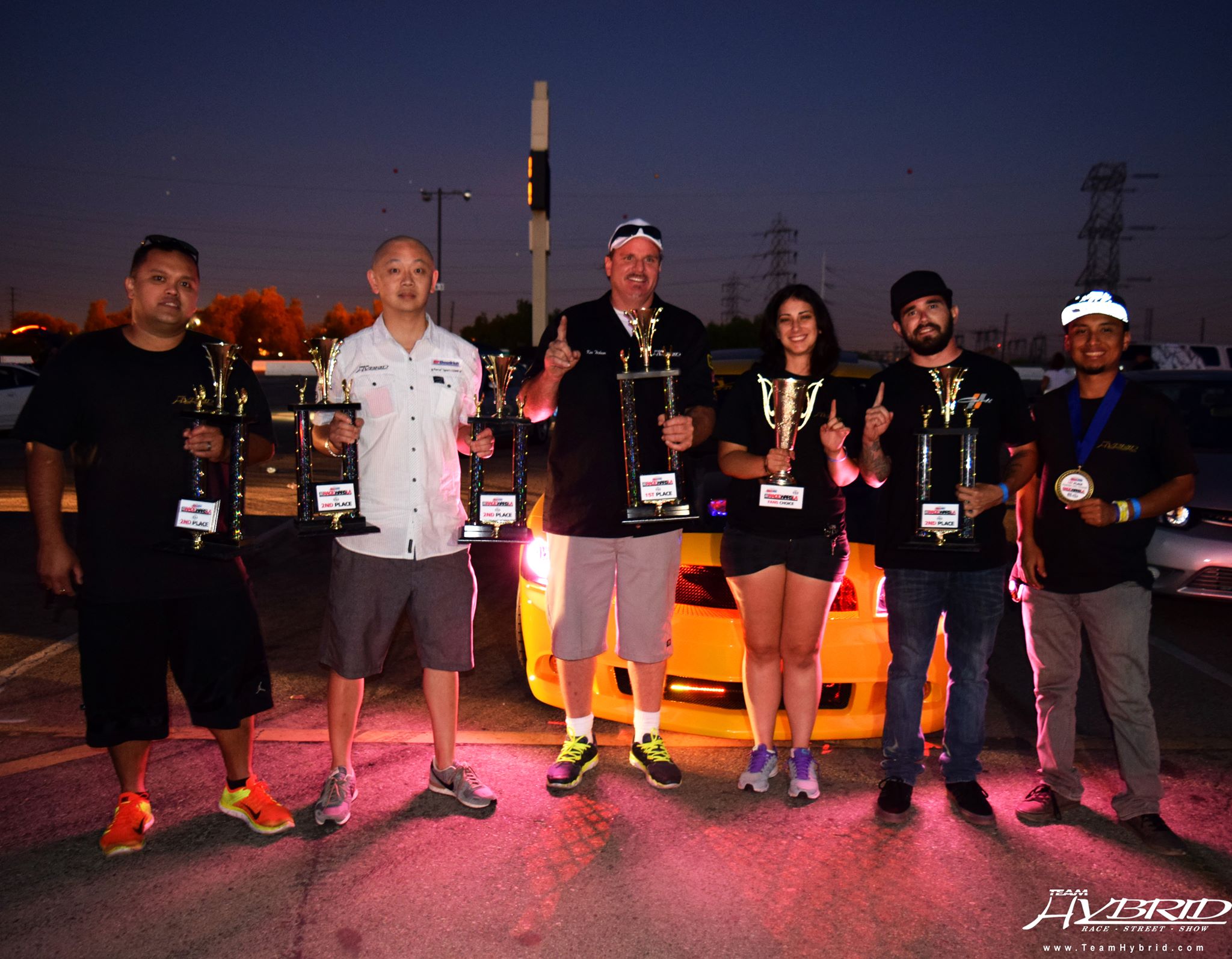 The results:
Fan's Choice – Nicole Woolf CRZ
1st Place Dodge – Ken Ticknor Charger
1st Place Fastest N/A Overall – Froylan Munoz IS-F
2nd Place Best Team – Team Hybrid
2nd Place Euro – James Lin E36
2nd Place Toyota – JD Tacoma
2nd Place Mitsubishi – Archie Concon Mirage aka. 2dr EVO
Congrats to all the winners!
Archie is going to need to rent out a warehouse for all these trophies 😉