This year, like every year, we party big during SEMA Week. This year's party was no exception, in fact we have several reason to celebrate, and not just because of our SEMA accomplishments.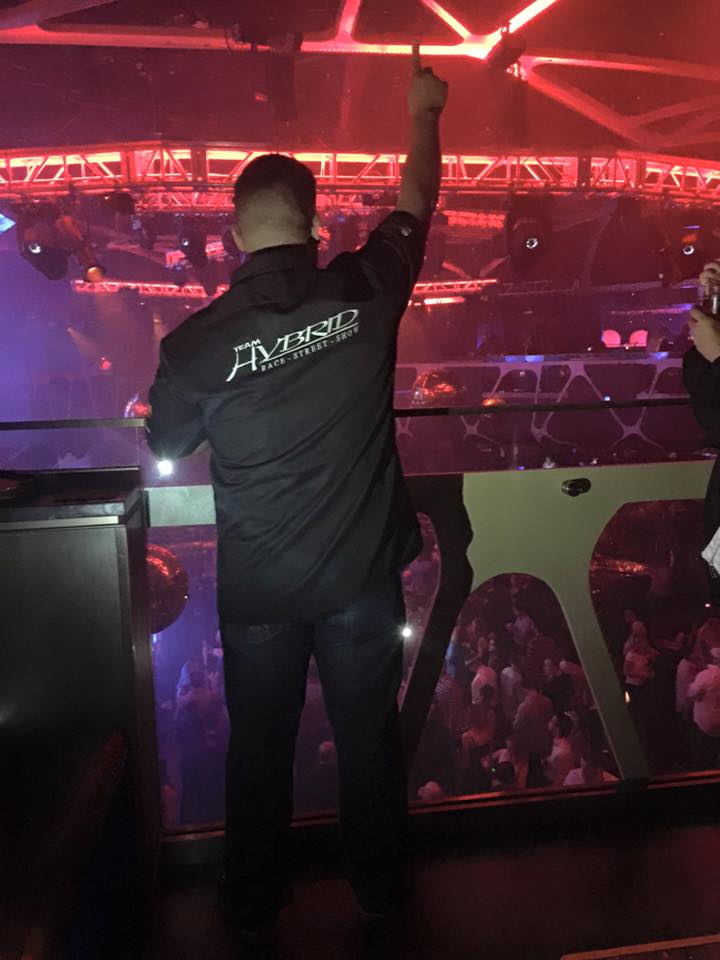 Team Hybrid had a busy and successful week at SEMA. Two booth cars at Amsoil, 1 Booth car at Meguiar's Car Crazy Central, and others scattered around the halls of the massive convention center. Sponsors and fans were happy to see Team Hybrid representing after 20 years still. What can we do at the end of a week like this? We can relax and finally let loose.
Work hard, play hard. It isn't just some saying we have, it is a philosophy that we live by. Hard work has paid off, now let us enjoy it. VIP Entry into one of Las Vegas' most popular night club, Hakkasan! While the masses wait in ilne for the opportunity to get in, we stroll in like we have reservations and a hookup. (Because we do) We are also dressed in our signature Black Jersey. One other item that made this night special is the unveiling of our FIRST EVER Team Calendar. That is right, for 2016, our first Calendar made with our partnership with BFGoodrich.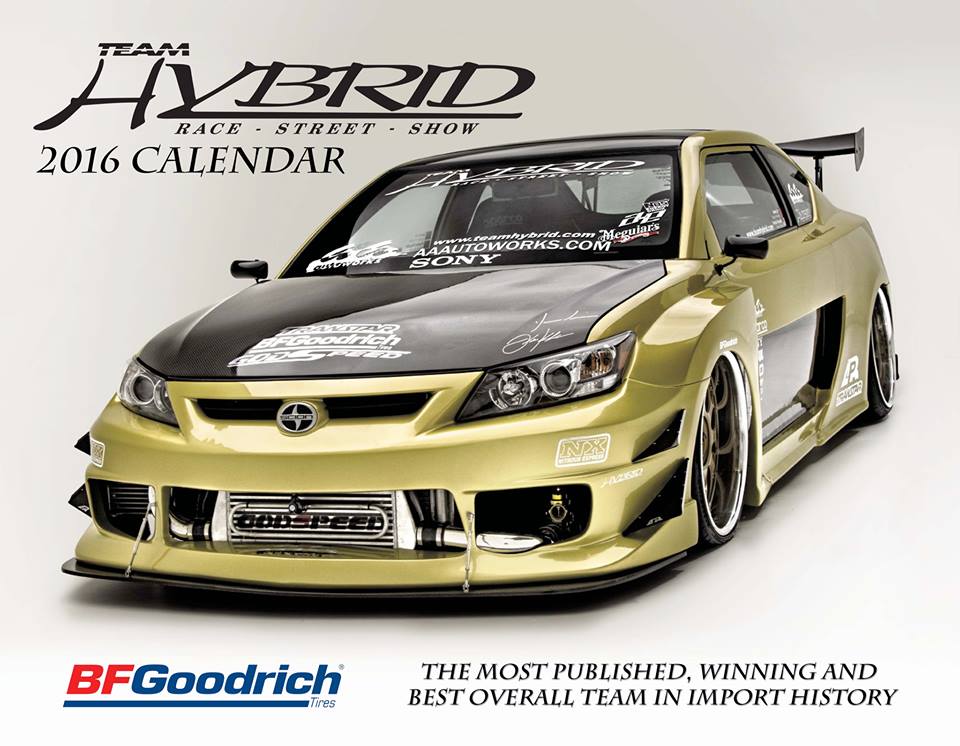 The Cover Features the Widebody Gold Scion TC we made for the Scion Challenge.
We are very proud of this, so stay tuned. Another article with specifics will be published soon.
The rest of the night was filled with fun, drinks, laughs, visits from old friends and guests. Who else parties at SEMA like this? This brings us back to the same old question… What has your club done for you lately?