Congratulations to Rodney Manandik's Subarau WRX in a 5 page full feature in Performance Auto & Sound Magazine's "Buyer's Guide" April 2010 issue, pgs 122-127. PAS wrote, "Looks like hard work paid off for this determined Team Hybrid member and his bug-eye WRX, as all of his troubles seem to be behind him with nothing but open road ahead."
Thanks Rodney for the luv to the Team Hybrid Family in the shoutouts.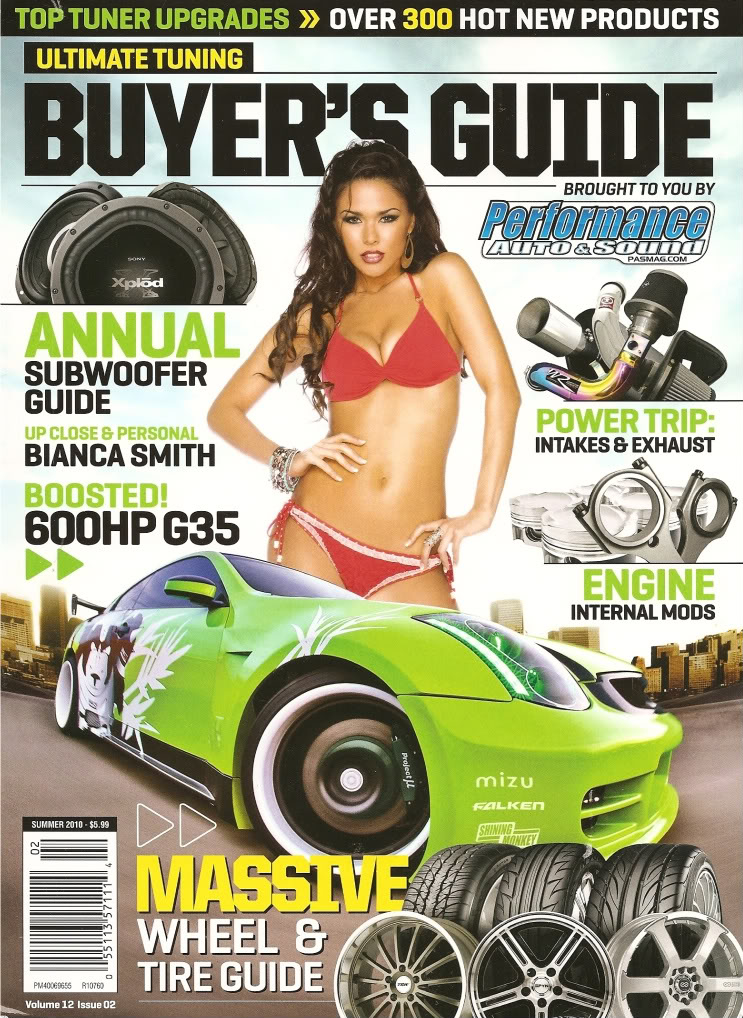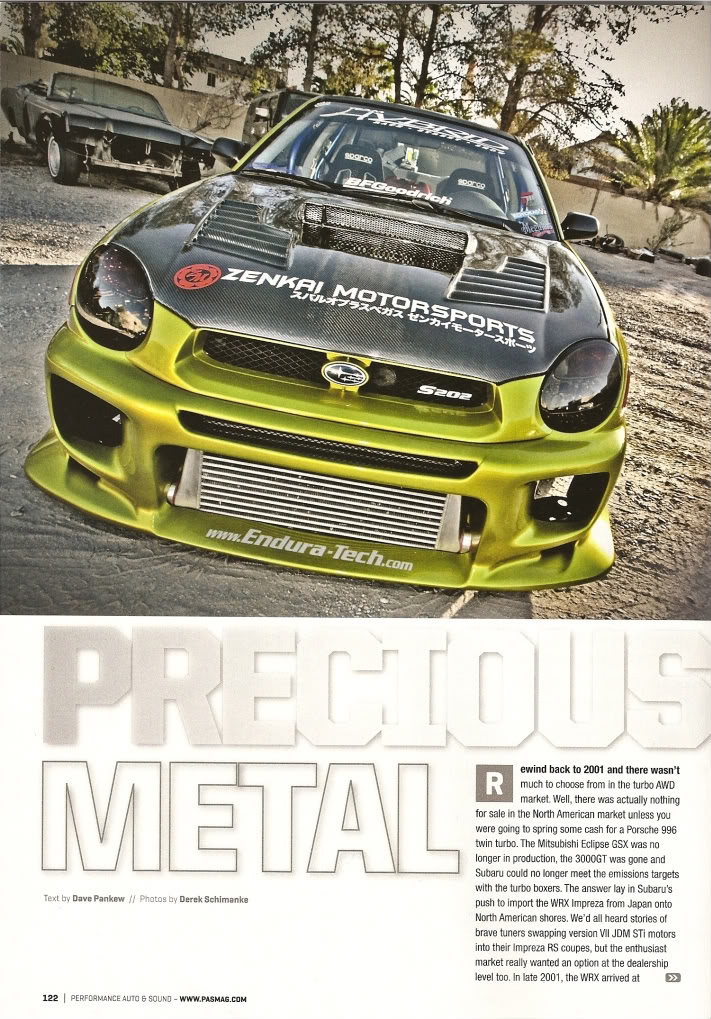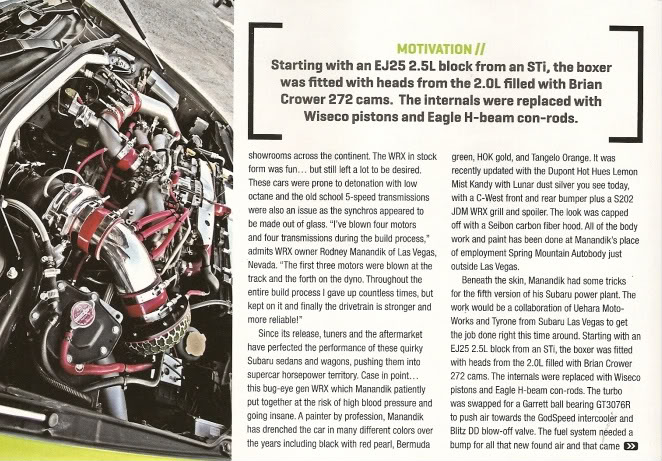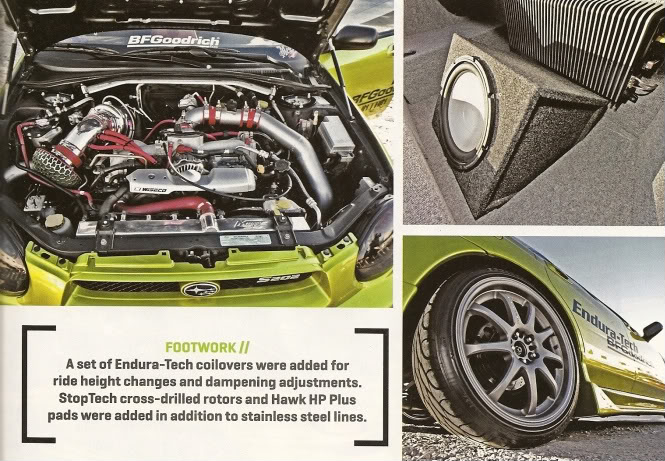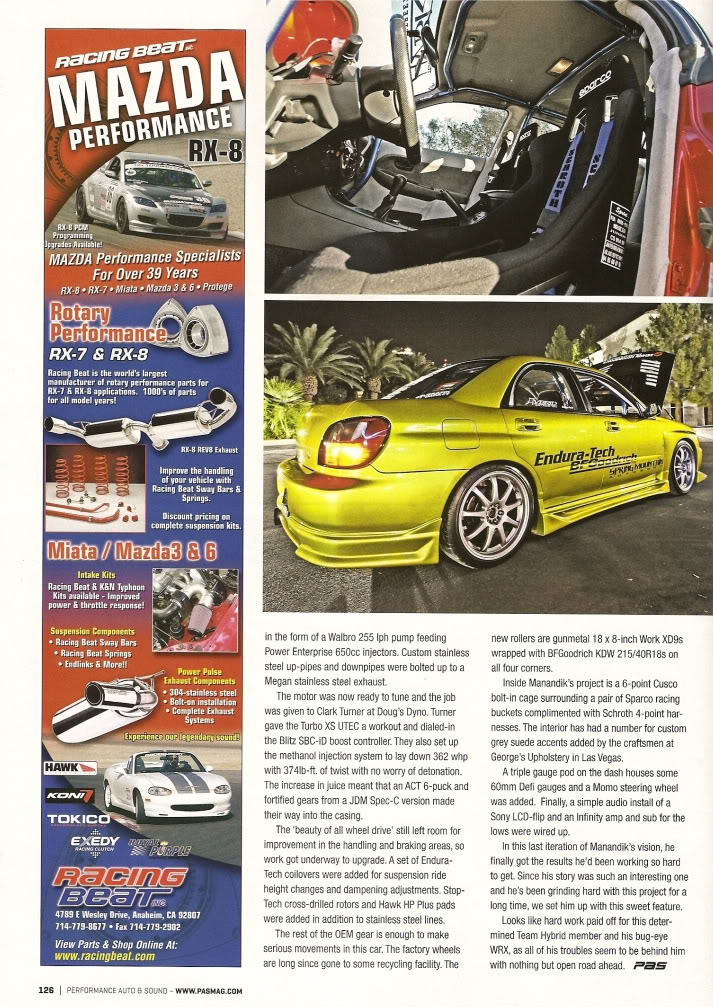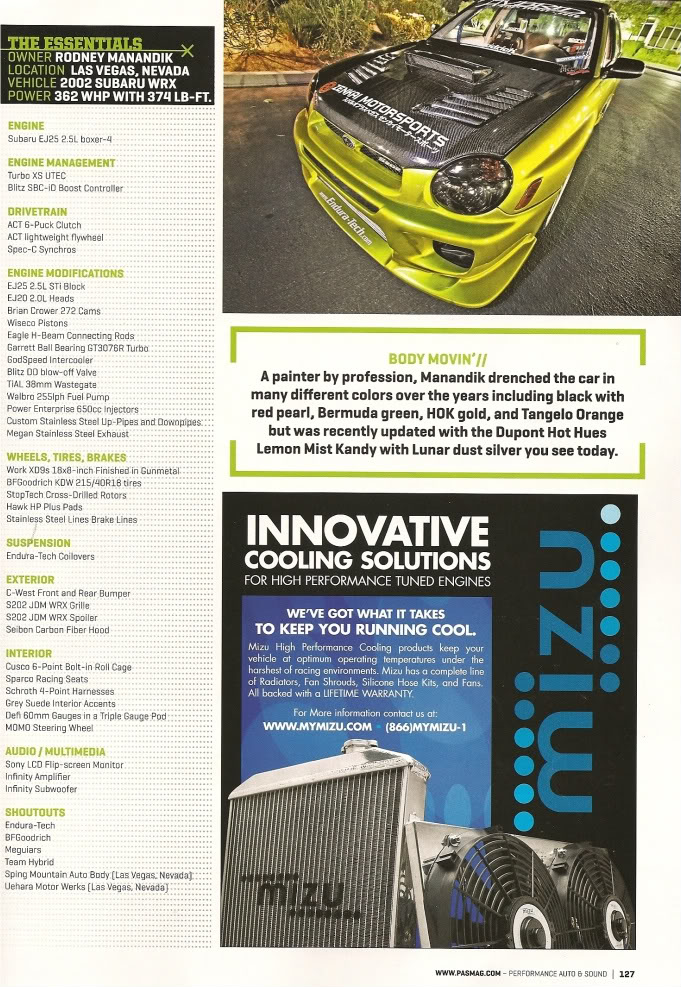 Magazine & online scoreboard as of 05/03/10:
2 Happy 15th Birthday wishes
6 feature articles
2 cameos on the front cover
1 online feature
3 event coverages
2 show flyers and
2 COVER articles.