Congratulations to Nick Irie's Nissan S14 for being featured in the online website – HellaFlush.com. Please visit http://fatlace.com/hellaflush/theflu…ned-kouki.html
Toned Kouki:
Neek wrote, "I met up with the homie Nick from Spring Mountain Auto Body to shoot his super sick Kouki. As I followed him to do the shoot I can see his crazy camber on his 19×9.5+6 / 19×11-17 Work Varianza's. Passing thru traffic I can see the light reflecting on his custom 2 toned paint job with the metallic sparkle glittering.
My music was blasting in the ride, but it over took it by Nick's SR20DET with a Garrett GT2871R Turbo spooling right next to me.
Did a Video shoot and Pics…so check it out below!"
Specs:
Exterior
Full Origin Aggressive aerokit
Origin 20mm Fender
Origin 50mm Rear Overfender
Origin (1700mm)GT wing
Custom House of Kolor Lemon Yellow paint (Sunset red/ice white pearl)
Custom Maziora blue/green chameleon
JDM kouki headlight conversion
LED taillights
TCS Carbon Fiber Racing Mirrors
OEM silvia hood emblem
Wheels & Tires
Work Varianza T1S 19×9.5(+6), 19×11(-17)
BFGoodrich Super Sport 245/35/19
BFGoodrich Super Sport 235/35/19
The Video:
http://vimeo.com/10937176

Pictures: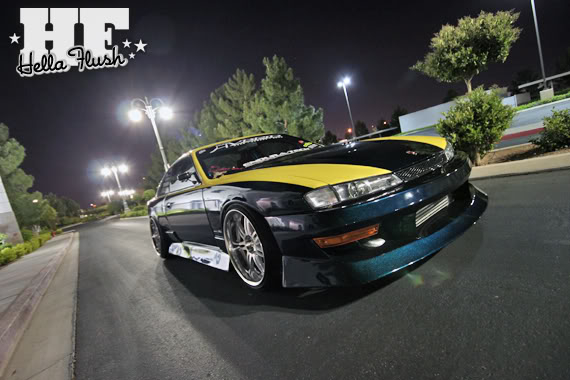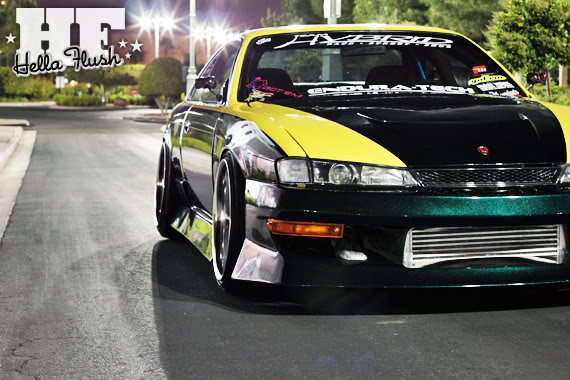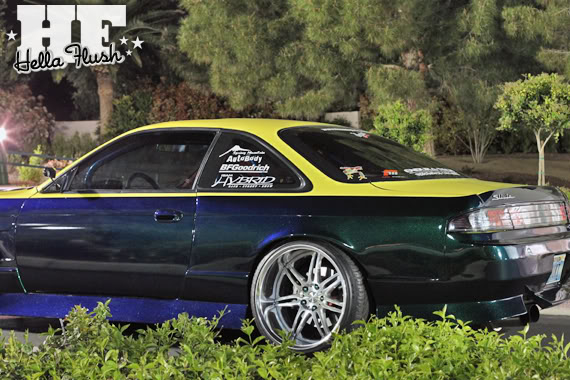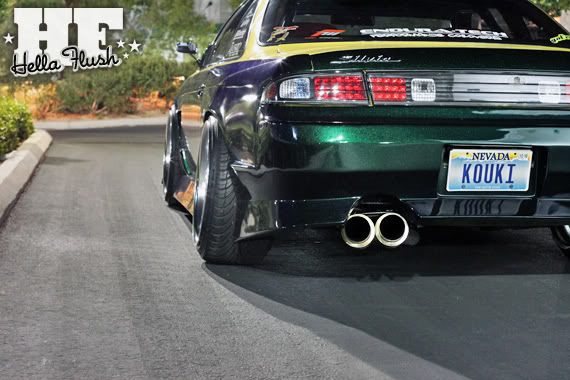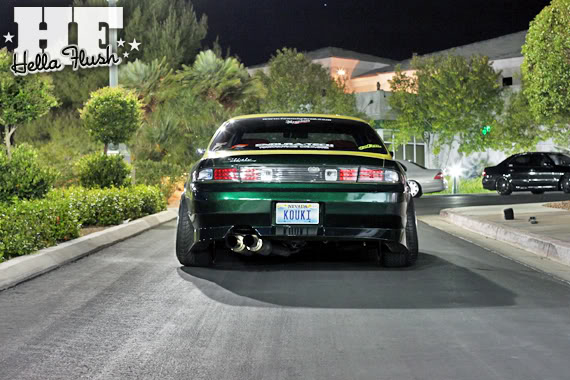 Magazine & online scoreboard as of 05/07/10: 2 Happy 15th Birthday wishes, 6 feature articles, 2 cameos on the front cover, 2 online feature, 3 event coverages, 2 show flyers and 2 COVER articles.