SEMA Week is nearly here and we are prepped and rolling in.  Sunday November 1st a majority of feature cars come rolling into the Las Vegas Convention center for what is possibly the biggest automotive gathering in the USA.  
Here are a couple of our Superstars, Vegas Bound.  Mark Lopez aka "King of KDM" and his Optima with Julio Carillo and his Yellow FRS of Fury setting the streets on fire all the way to the convention center door steps.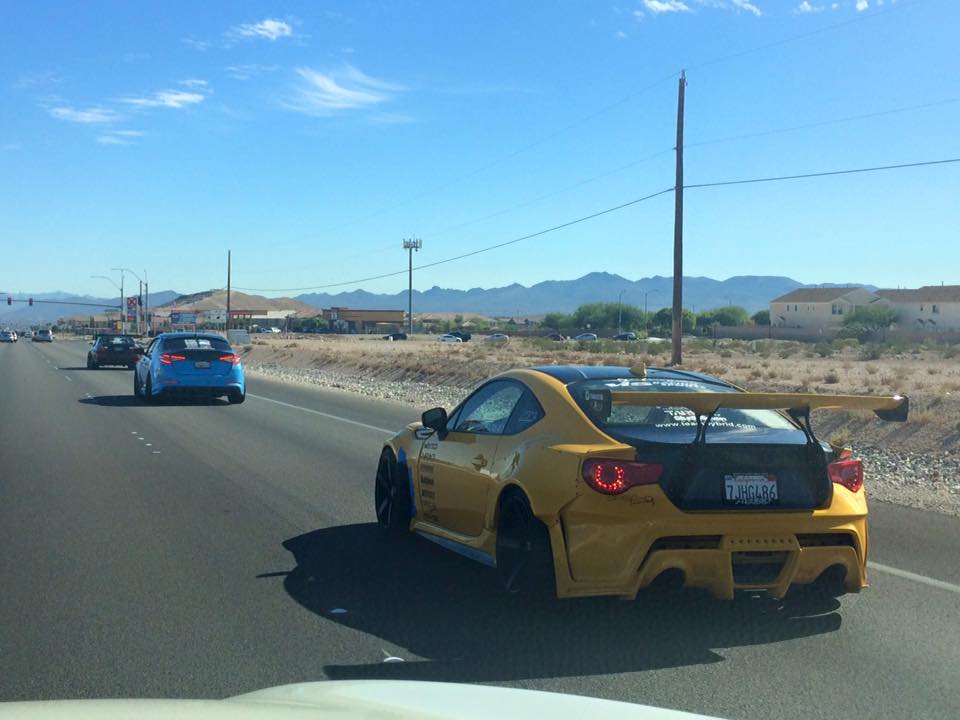 Once Mark and Julio arrive, Vegas side, they will be joined by a few other Hybrids that have been working day and night to get their rides dialed in and debuting new projects.  Some are new rides that the world has never seen while others are face lifts of the projects they continue to re-invent.  If you are in the area you need to come check out what SEMA and Team Hybrid has to offer for the upcoming 2016 season.  Working with our sponsors to showcase the best in Automotive performance and innovation, nobody can beat that Hybrid Style.
Stay tuned for more pics and coverage to SEMA 2015